Welcome to SANTANKU SDN BHD
SANTANKU started in year 2012 with a group of passionate coconut people who has the vision to provide fresh and quality coconut supply to industries, wholesalers and end users in Malaysia at an affordable price.
We have been doing this for more than 10 years and will continue to do what we do best. You may not hear much about us because we believe that instead of spending money on marketing and advertising, we choose to pass these savings on our customers and charity organisations.
Thank you to those who has been supporting us. You support us because you too believe in our vision. We hope to meet many new customers soon. Coconut is what we do best and we live, eat and sleep coconut. So coconut with us.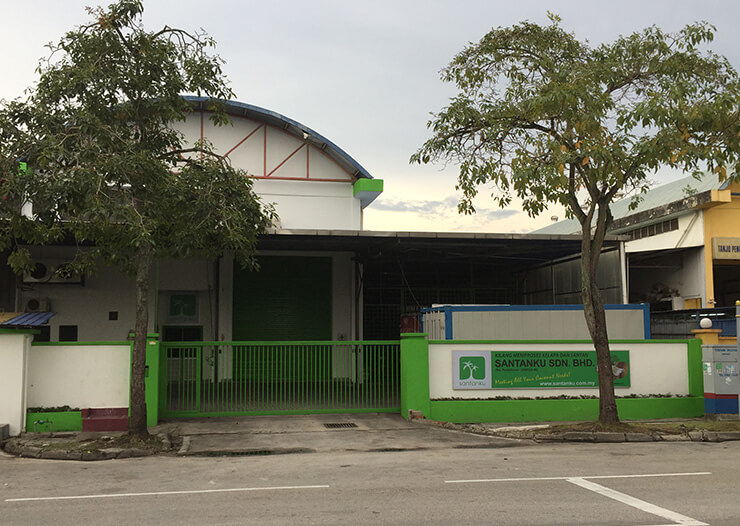 Our Mission
Meeting All Your Coconut Needs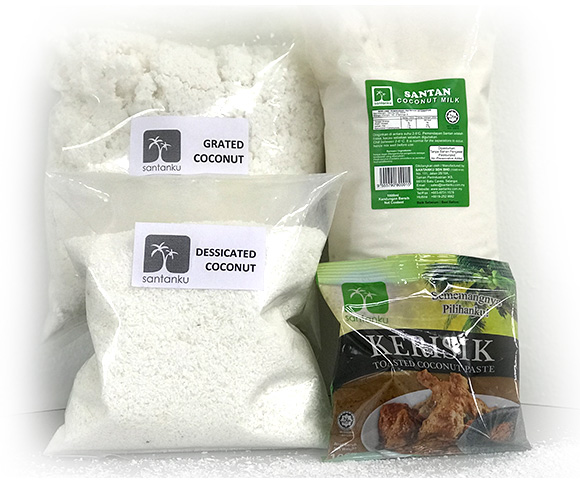 We are currently supplying the following coconut ingredients:
Chilled Coconut Milk (Santan)

Coconut Paste (Pes Kelapa)

Toasted Coconut Paste (Kerisik)

Grated Coconut (Kelapa Parut)

Kaya Jam (Coconut Egg Jam)

Desiccated Coconut (Kelapa Parut Kering)

Coconut Water (Air Kelapa)

Coconut Cream Powder (Serbuk Santan Kelapa)

Virgin Coconut Oil (VCO)

Crude Coconut Oil (Minyak Kelapa Mentah)

Spices (Rempah)

Chili Paste (Pes Cili)

Cooking Sauces (Sos Masakan)