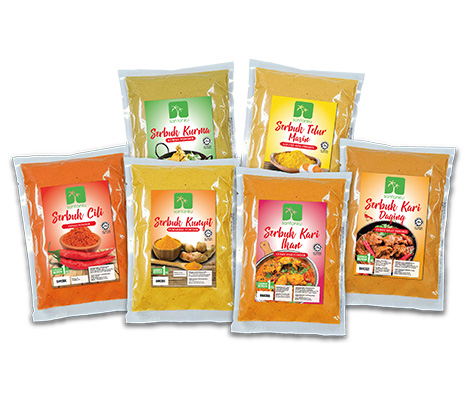 Santanku spices are collected and mixed from the roots, stem, bark, flowers, fruits and seeds of normally woody plants to provide convenience to you day to day cooking. The most potent flavors usually come from the least assuming spices.
We provide the following spices :
– Salted Egg Premix Powder (Serbuk Telur Masin)
– Kurma Powder (Serbuk Kurma)
– Turmeric Powder (Serbuk Kunyit)
– Chili Powder (Serbuk Cili)
– Curry Meat Powder (Serbuk Kari Daging)
– Curry Fish Powder (Serbuk Kari Ikan)
Packed in 100g and 1kg.